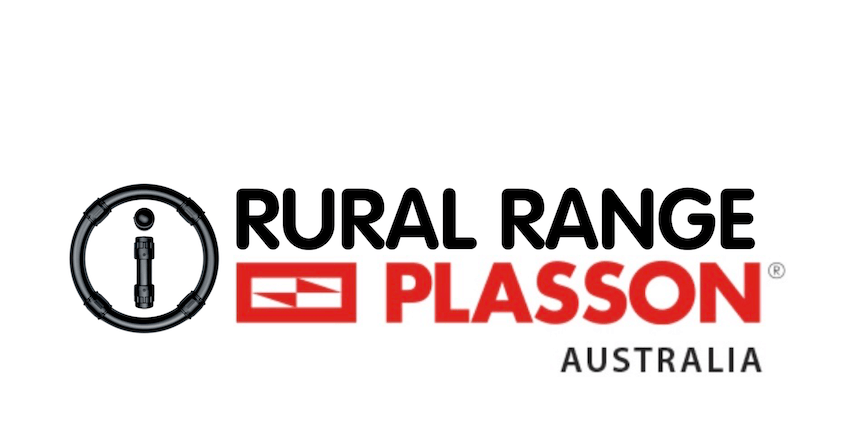 Install PLASSON 1/2" – 2" Rural Fittings in four easy steps: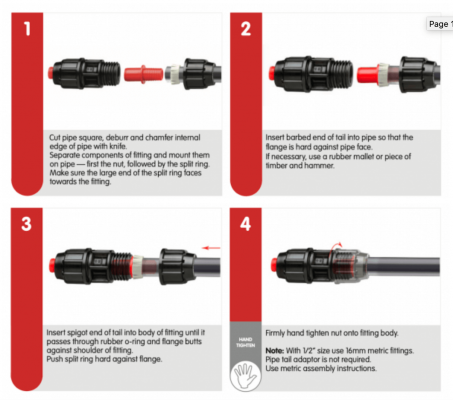 Ensure the surface of the pipe being inserted is free of scratches and other imperfections

Ensure both the end of the pipe and the fitting itself are clean of sand, mud, stones, etc

Do not over tighten the nut – this can spread the nut cone and result in pull outs
When fittings are reused it is crucial to replace the grip ring to avoid pipe blow outs.
Our innovative engineering starts with our captive O-ring design.
PLASSON fittings seal water-tight the moment they are on the pipe – simple but seriously smart.
ON THE PIPE, HAND-TIGHT, JOB DONE!
No wrenches, no hassles, no leaks, no pull-outs
Captive O-ring
The captive O-ring provides a seal irrespective of nut tightening – PLASSON rural fittings can be fully installed by hand.
Flexible
All PLASSON rural fittings can be converted to connect to metric poly (blue line), PVC, steel, and copper pipes.
Long Body
PLASSON's long body ensures that as the ground moves the seal will not be affected.
Pull-out Resistant
All PLASSON fittings exceed the pull-out requirements of Australian Standards which is why PLASSON is preferred for submersible bore pumps and in mining applications.
PLASSON fittings meet the following standards:
AS/NZS4129 & ISO14236 – fittings for polyethylene pressure pipe systems.
AS/NZS 4020 – products used in contact with water for human consumption/effect on water quality.
http://plasson.com.au/wp-content/uploads/PLASSON-AUSTRALIA-rural-range-install-information1-e1629169155688.png
282
850
jandrews@plasson.com.au
http://plasson.com.au/wp-content/uploads/PLASSON-AUSTRALIA-HERE-TO-HELP-1200x497.png
jandrews@plasson.com.au
2021-06-24 18:59:53
2021-08-18 03:40:49
HOW TO INSTALL RURAL FITTINGS