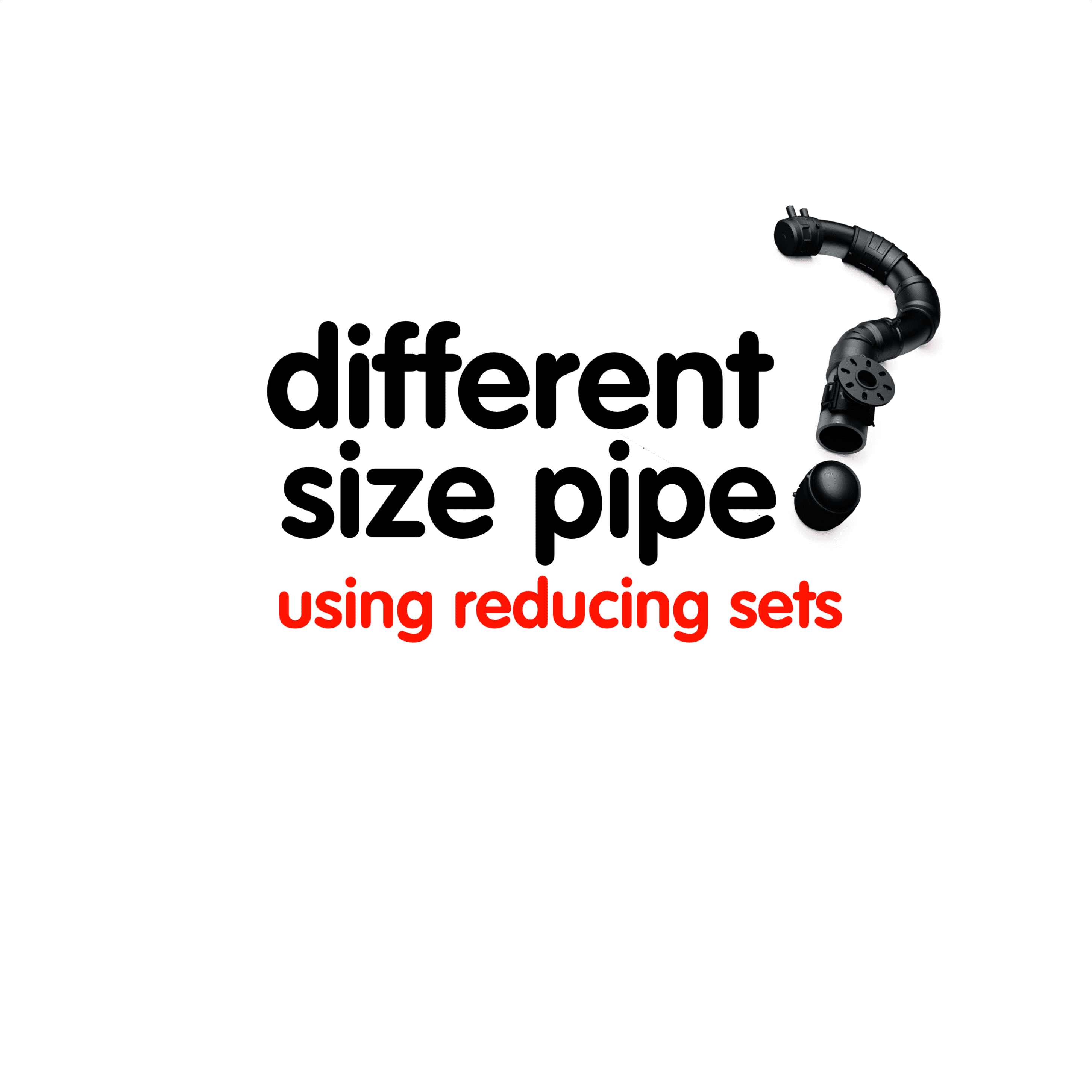 In the plumbing game not all pipes align or match in size!
Got two pieces of pipe you need to join and they aren't the same diameter?  PLASSON compression reducer fittings can easily join two lengths of different-size metric HDPE pipe. Reducing sets also help you modify PLASSON fittings to connect pipe of different sizes.
Compression reducer fittings match common pipe sizes and are usually PN16 rated.
‍Compression reducers are suitable for water and other similar fluids with pressures up to 16 bar, however, this varies with the ambient temperature and temperature of the pipe contents.
A compression reducing tee fitting is used to tee off a metric HDPE pipe and add a smaller size outlet. Compression reducing tees are often used to supply water or other fluids off a main pipeline because the smaller off-take provides less flow than the original pipeline.
PLASSON reducing sets are available in the 110mm to 20mm range. They can be inserted into will existing PLASSON metric compression fittings to reduce the size of the outlet whilst maintaining pressure ratings and eliminating leak risk.
Increase flexibility of existing fittings – convert tees or elbows to another size
Reduction without threads – eliminate leak risk and maintain pressure rating
Utilises the Plasson Captive O-Ring system – no movement and high compression
Poly to Copper adaptor kits available
Compression reducers are suitable for outdoor use and are resistant to etching by numerous chemical substances and are UV stabllised.
These fittings are compatible with PELD, PEHD, PE40, PE80 and PE100 pipes, and may also be known as compression reducing joiners, compression reducing couplings, compression reducing couplers or compression reducing pipe joiners.
http://plasson.com.au/wp-content/uploads/PLASSON-AUSTRALIA-REDUCING-SETS.png
2904
2904
jandrews@plasson.com.au
http://plasson.com.au/wp-content/uploads/PLASSON-AUSTRALIA-HERE-TO-HELP-1200x497.png
jandrews@plasson.com.au
2021-08-16 02:17:35
2021-08-17 01:18:14
TOP SOLUTIONS: SIZE REDUCING FITTINGS